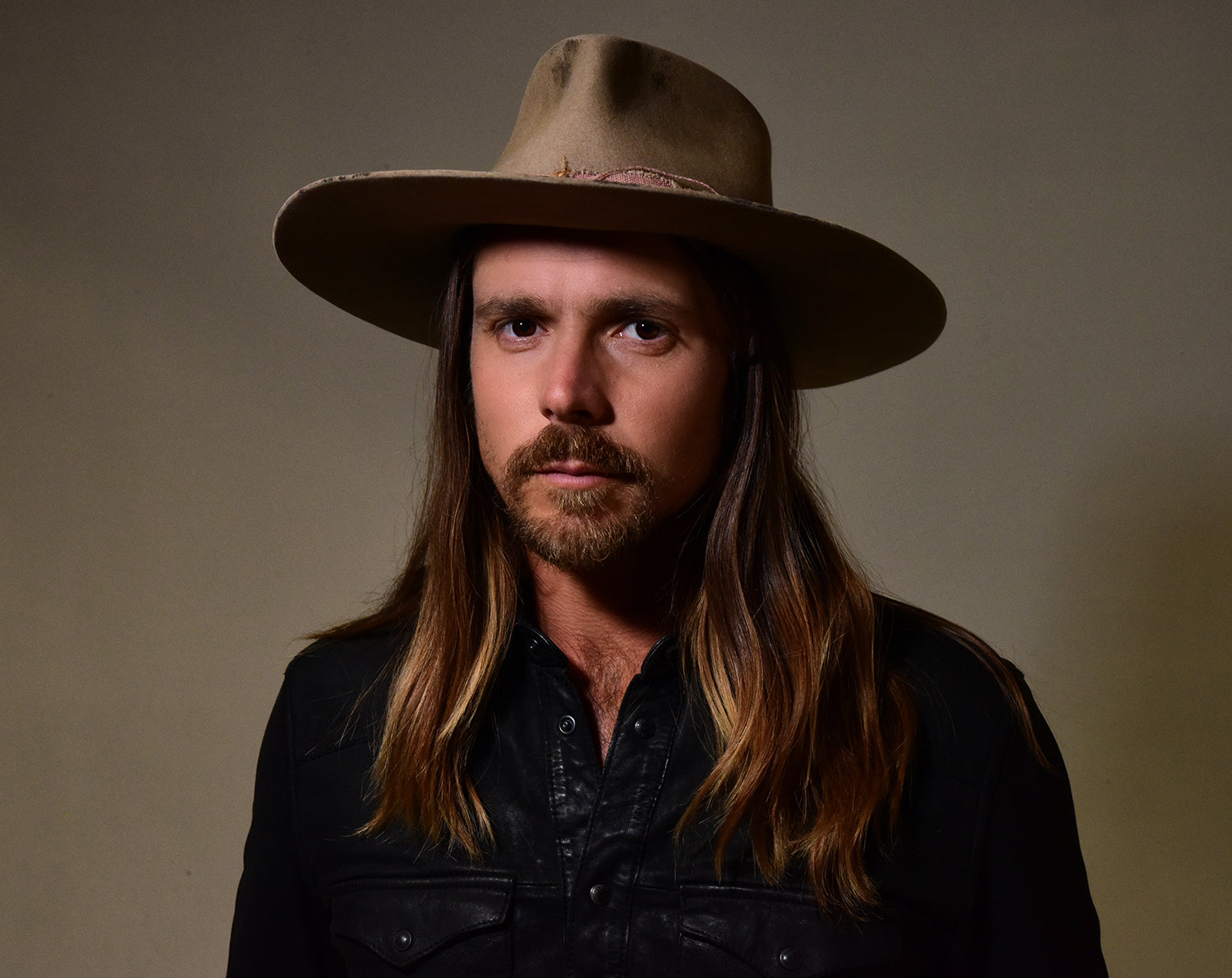 Sticks and Stones 
As an artist who's built a legion of international fans through relentless touring, Lukas Nelson wrote the entirety of his new album, Sticks and Stones, with his live audience in mind. 
After turning inward for his 2021 album, A Few Stars Apart, the frontman of Lukas Nelson + POTR is reaching further into his country music roots than ever before. Although Sticks and Stones is front-loaded with tongue-in-cheek humor and full-throttle tempos, the album also makes time for reflection, allowing fans to glimpse a different side of Nelson's personality. As the album's producer, he also achieves the near impossible: Capturing the electrifying energy of Lukas Nelson + POTR concert on a studio project.
"I started to realize that all of my favorite songs that I've written are written for what I love to do live," he says. "And what I love to do live is play country soul funk. Something with a nice backbeat, something you can move to, and something that makes you want to sing along and shout out at the top of your lungs.""
The Band
Logan Metz

Keyboards, Lap Steel, Guitar, Harmonica + Vocals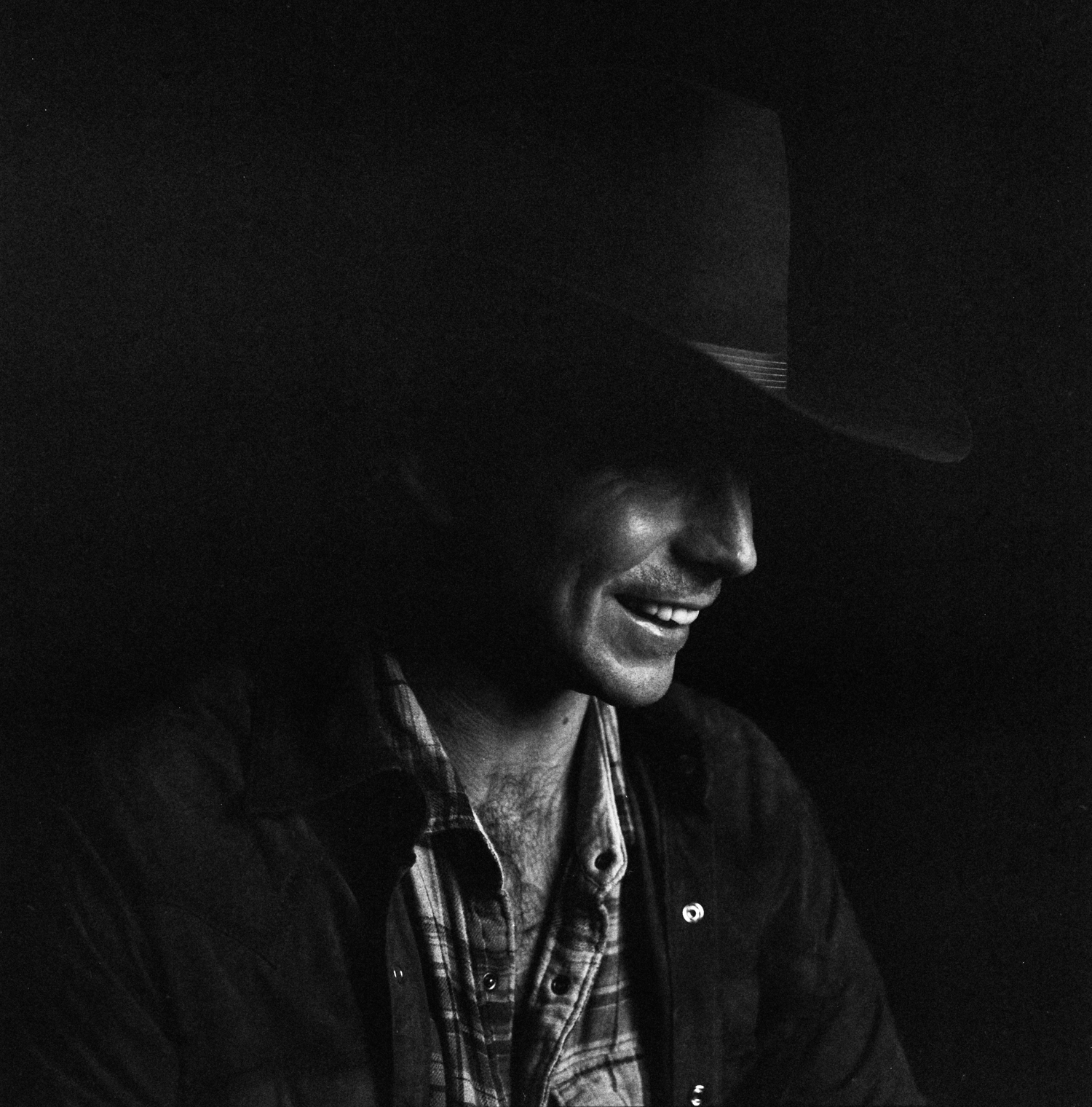 Q + A WITH LUKAS
Lukas sits down to discuss some of his inspirations in producing their most recent album.
Collapsible content
Right off the bat, you're making a statement with "Sticks and Stones." It feels like the perfect song to open this record.

I love that song too. It's a true story. For better or worse, we just go out there and do what we do. The thing is, you don't have to keep up appearances if you're being yourself. It's a lot easier. 
That must be a great place to write from, to not be concerned about what other people are going to think about you.

It's a freedom for sure. You know, I'm open to debate! And I think it's important that we open up conversation, but if you're going to try and define me by something, it's not going work because I know myself. The thing is, I'm discovering more who I am in every album. And this album is completely who I am. It's funny, you feel like that every time you make a record, but I think you just get closer to the bone every time. What I'm hoping this time is that these songs are cohesive, that they go together and then it tells a story. And it is country. This is the most country record I've ever made. This is as close to my roots as I've gotten so far.
What is the story you are telling with this record?

In a way, if you think about it, the beginning could be right when I started coming out as a musician. You know, "Sticks and Stones." Here I am. And then you get into the "Alcohallelujah" situations where you're partying a lot, maybe too much. And then you start realizing, "Every time I drink, I think of her." Well, whoops! Maybe I should cut back a little bit on that. And then with "Ladder of Love," you start climbing into this new place and you start realizing, well, maybe I should settle down. And then you do. "All Four Winds" and "The View" represent where I am now. I've come to this place where the sea and the sky meet, and now I'm just looking at the view. I've found who I am, and I found who I want to be and hope to be for the next two-thirds of my life, if you will.
Speaking of settling down, in "Icarus" you're singing about those conversations with mom and dad, where they're hinting about grandchildren. What did they think of this album?

Oh, they love it! I think this is my dad's favorite so far, probably because it's more country than any of the other ones I've done. There's a lot of humor on this record, which is more a part of me than the last records have had. I prefer to laugh at myself more than anything. People will get frustrated with me for my dad jokes, but I really like them, you know? In the past, I haven't integrated that part of myself into the music and I think it's been a loss for the last records. It's like I'm missing a part of myself if I don't do that. There's a time and a place, of course, but I wanted to celebrate life with music on a record and not get too bogged down. There's such a thing as too much reflection, I think. There's a time where you need to let it all go and celebrate life and maybe get up off your seat and dance a little bit. Or sway quietly and feel loved and feel connected in a positive and uplifting way. Or if the song isn't positive, at least it brings you to a place where you can let go and forget about life for a bit or remember it through a good lens.
On the song "Lying," it's just you and an acoustic guitar. That's a first for you on an album. What was your frame of mind when you were recording it that way?

We tried it other ways. There's another version of that with the band. And it's great, but it just doesn't capture what I was feeling when I wrote it. I wrote it feeling exactly what I'm singing about. I was sitting there on the foot of my bed, writing the song with my acoustic guitar, and I just couldn't beat that version of it on the demo. So, I knew that the best way to do it, and the most emotional way to do it, would be to do it that way. Frankly, it really gives a nice moment in the live show. If we played this whole record, from top to bottom, it would be a really nice dynamic. We'd have a lot of upbeat songs, and then we'd have a couple of moments where we quiet down. 
What was it like for you to step into the role of producer for this album?

I've learned from some of the best producers and I've been around quite a lot of great production. I did production on A Star is Born, which was really my first foray into it, and we were very successful with that. I feel confident in my arrangements and building the songs, but the rest of the guys in the band are also very savvy when it comes to production. We're all musical. The whole band is, you know? Even the drummer! We were just having a lot of fun making this record, which is really what it's all about. I feel very lucky to be able to play with these musicians.
How did "More Than Friends," your duet with Lainey Wilson, take shape?

I thought from the beginning that the song could be a duet, a la "Don't Go Breaking My Heart." And Lainey is the perfect voice. I mean, she just is so good and so talented. I was grateful that I got her because when I called her and asked her to do it, she was sitting in her dressing room at the CMA Awards. I got so lucky because later that night she won all these awards, and if I had called her the next day, she might have been too busy! We had been fans of each other, and it worked out perfectly. Lainey is one of my favorite new artists because she can do it all. 
What are you enjoying the most about this part of your career?

I like how much clarity I've got now. I've definitely made a lot of mistakes, but hopefully I've learned from most of them. I'm still learning but I'm in a pretty good place now. And I feel lucky. It's a great place to be. I'm spending good time with my family, but I'm also taking time for myself. I'm learning to be a private pilot and I'm working out, trying to keep a healthy lifestyle and a clear head. I literally feel more free, like I'm following the path that was meant to be laid out in front of me.